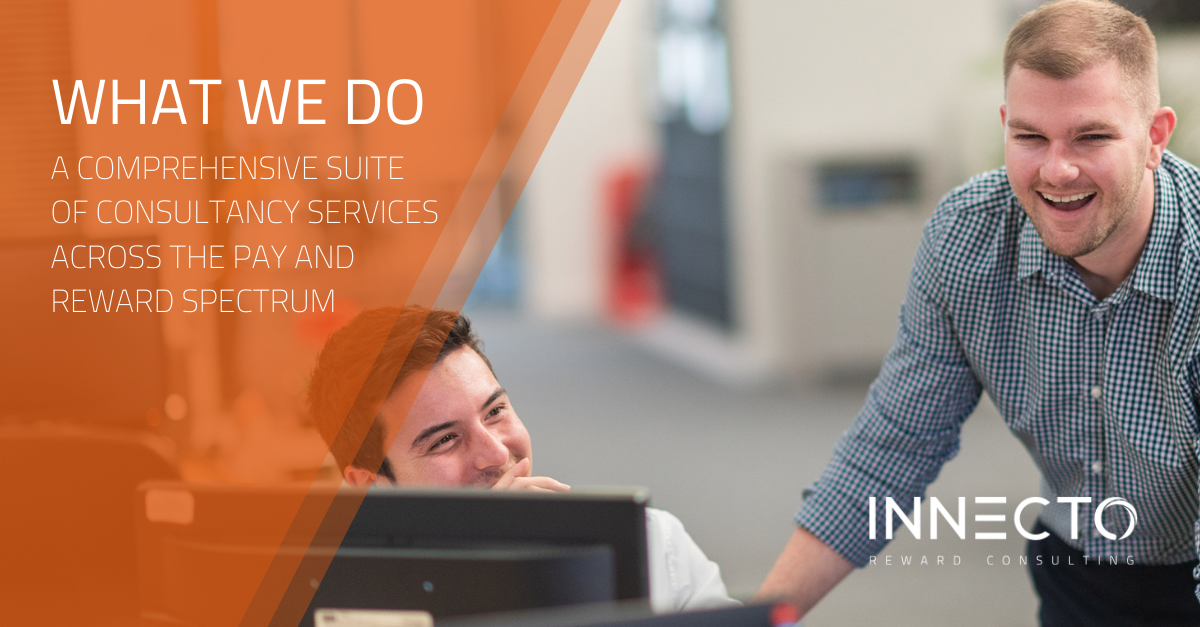 Drive operational performance
As the UK's largest independent Reward consultancy, we provide honest advice, support and practical help to solve any challenge relating to attracting, retaining and motivating people. Through our highly experienced team of Client Directors and Reward Consultants we provide the insight and expertise to leverage your pay and reward spend and harness the power of your greatest asset – your employees.

We offer a comprehensive suite of consultancy services including reward strategy, pay structures, pay benchmarking, job evaluation, gender pay and exec remuneration to name but a few. These services are supported and, in some cases, delivered through our market leading, proprietary digital platform Innecto Digital, home to our PayLab, Evaluate, Advance and Amplify solutions; developed by HR professionals for HR professionals.
Our expert Reward Consultants are practical, creative and strategic. We work with your key stakeholders to facilitate the free flow of current, accurate and meaningful information that empowers your leadership team and enables faster and more proactive decision making. 
Working across the Pay and Reward spectrum, we take a holistic view of your employee deal, as illustrated below. We work with you to shape the key components that provide the foundations and pillars of success that underpin your Reward strategy.
However, your Reward strategy cannot be looked at in isolation. Effective pay and reward strategies align with overarching business goals and objectives; we work with our clients to join these dots together. Our team of experts provide intelligent, practical and commercial guidance to translate business strategies and objectives into the appropriate reward programme to drive operational performance.
Other pages of interest...