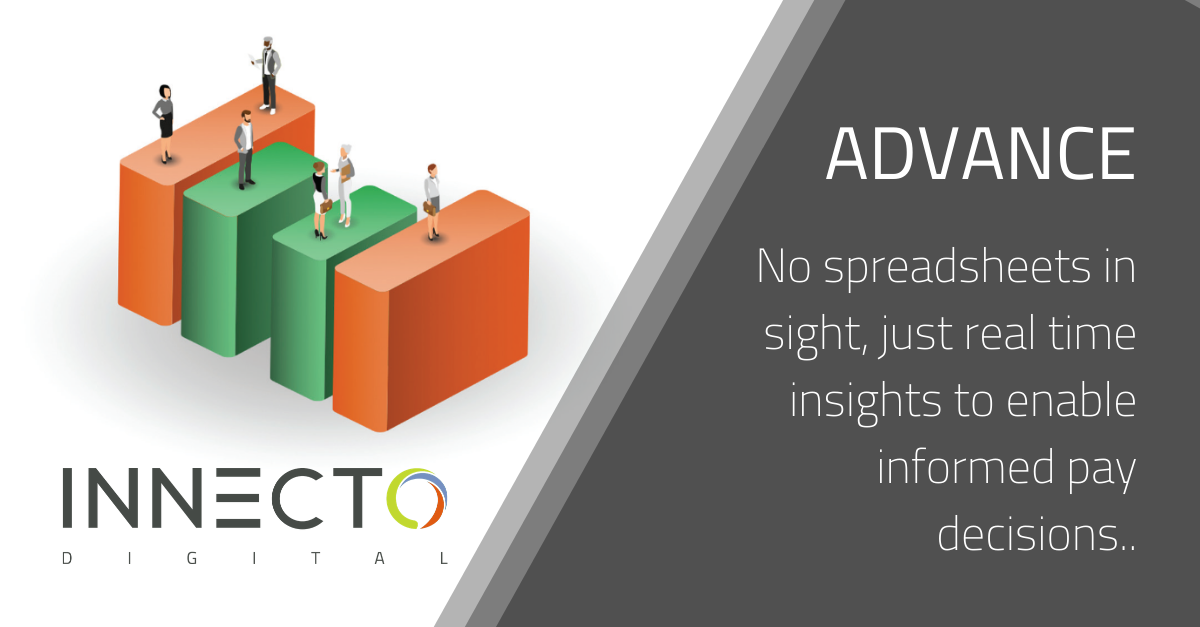 Advance is Innecto's complete solution for pay review.
No spreadsheets in sight, just real time insights to enable informed pay decisions.
Our user-friendly, fully customisable modeller removes the need for time-hungry spreadsheets, with a system that lifts you out of the detail and handles the calculations. By establishing detail on the base pay picture to understand your pay distribution, you can make pay decisions that are responsible, fair and aligned to your pay policy.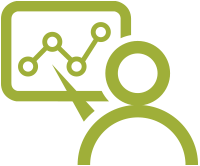 Click here to book a demo
Why choose Advance?
Your challenge:
Pay review can be difficult to calculate if you're applying varying principles or moving away from blanket awards
It's difficult to pinpoint what each employee will receive, as well as overall costs and implications for the business
The whole process is laborious and time consuming, sucking up HR resources better spent elsewhere 
Our solution:
With Advance, you are in control - customise and set your annual pay review according to your pay principles, with pay pot and distribution financial planning. By configuring the system to your internal pay practices and policies, you can keep track of spend and how that is changing pay positioning, and track how pay is progressing against your policy year-on-year. 
Manage and distribute your pay pot effectively with analysis of more than just cash - overlay Gender and BAME and performance metrics to model and manage pay progression.
Flexible and efficient 
With customisable views and insights, you can select what you see each time you log into Advance. The analytics can be changed according to what you need to report on, and permissions and authority levels can be set within the system to enable local pay decisions. You can also allow for departmental distribution within applied budget, and Advance can accommodate multiple currencies, making it ideal for businesses that operate internationally.
Giving you confidence in your pay process
Our robust methodology ensures consistency and transparency, and enables you to easily adhere to any pay governance obligations that are required by your business.
CONTACT US

020 3457 0894  

By email