Introducing PayLab - our revolutionary pay benchmarking solution
Pay benchmarking is the key to making pay data meaningful and making confident, informed decisions on pay. The snapshot of your current market position will give you clear indications of over and under spend, highlight areas of risk and allow you to shape effective reward strategies.
But how do you extend this snapshot and keep your market position 'live' to help shape day to day decision making? How do you translate the data into effective talent retention and compensation strategies? How do you, over the course of the financial year, keep your SLT / Board engaged and on track with your pay structure?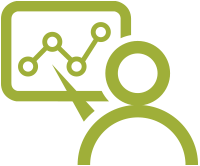 Click here to book a demo

Introducing PayLab, our proprietary software solution, re-defining the HR landscape with actionable pay insight – online and on-demand.
Designed by compensation and reward specialists, PayLab has been engineered to leverage your compensation pot, enable proactive talent management, and evidence decision making at Board level whilst streamlining many labour-intensive HR workflows.
Providing financial value and ROI
Balance the bottom line whilst attracting and retaining key employees
Proactive talent-management: see flight risks at a glance across the company / department or grade and understand the potential associated costs of employee turnover
Powerful analytics and reporting provide you with spend analysis, ROI, compa ratio, flight risks, and past glories statistics
Leverage your compensation pot, identify potential savings in future hires whilst ensuring you remain competitive in the wider market to attract the best talent
Helping HR deliver business value
Deliver HR flex to drive productivity
Evidence your compensation, retention and talent management strategies, and confidently present ROI to Board
Drive employee engagement and increase your employee value proposition
Inform and engage SLT and department heads with views of their areas by grade and function
Align HR measurements with strategic goals
Saving time and effort
Keep your pay position current against your benchmarking data; self-service tools allow you to provide a real-time view of your current pay position against the wider market
Age your benchmarking data to enable bi-annual submissions
Compile your survey submissions with the press of a button
 
FIND OUT MORE

020 3457 0894  

By email
---
Contact Us
Please fill in your details below and one of our experts will be in contact shortly (to use this form please ensure you have cookies enabled. If you prefer to keep cookies disabled then please email us direct).
* denotes required field