HR Tech is evolving to meet the ever-changing needs of modern business. Previously companies acquired an Enterprise solution like Oracle or PeopleSoft to 'do everything'. Now HR Directors can pick and choose between a range of products on different platforms with an expectation that they can integrate and 'talk to each other'. It sounds straightforward but the goalposts are constantly shifting so it is important to peel back the layers.
Agility to Buy the Best
One obvious impact on HR is that you have become a purchaser. Previously, buying technology was a major investment needing input and agreement from multiple stakeholders. At the very least, IT would be involved regarding server space, security, testing and compatibility with other systems, and other departments might also have input in the interests of squeezing every ounce of value from the investment.
These days, the same HR Director can deal directly with the supplier because systems are bespoke, online and standalone. Often, the most important question is 'How soon can you have it ready?' Whereas designing and customising an Enterprise solution might have taken 18 months, today's off-the-shelf products are so quick to configure that an HR Director can roll out a new and agile solution in a matter of weeks. The only possible danger is that the ability to chop and change can also mask a lack of planning, leading to a succession of poorly thought-out solutions.
Data and AI
Above all, what our clients are looking for from investment in technology is data, but that is not all. More importantly they want data analytics and reporting, packaged and served up automatically into weekly or quarterly reports, board papers or information packs. Using APIs they can also integrate currency conversions or bring in ONS data for broader comparisons, joining the dots between themselves and the outside world for more meaningful benchmarking. And crucially, they can access much of this data in real time.
Why are we now all so impatient for real time data? Having up-to-the-minute data not only guarantees accuracy on what is happening and has happened, it also enables predictive analytics to look forward and pre-empt: If we do X with our pay, what would Y look like in 18 months? How would that compare with the previous 12-month cycle? Or against the market? Equally, with benefits which are our employees valuing the most? Are they making the most of them? 
In time, by using real time data, AI (artificial intelligence) systems will also teach themselves. Where current systems allow us to log in, access the information we need and log out, future iterations will start to understand and learn from how we use them, and make informed decisions on our behalf. These may be as simple as doing sums, or as complex as factoring in gender equality policy or flagging inclusion and diversity.
By relying on the integrity of our data, we can also remove layers of approval and internal red tape, which could potentially enable a shift in HR recruitment. In the place of administrators we could bring in analysts tasked with strategic thinking: how can we best leverage our data to report up and manage down? How can we use it to communicate with our staff, or clients? In short, using the data correctly will let HR sleep at night in the knowledge that salaries are paid, and pays are reviewed.
A glimpse into the Metaverse
Looking to the future, it is not beyond the realms of likelihood that HR will be able to interview and onboard employees in a truly immersive metaverse. Zoom and Teams have already provided a step forward from where we were pre-pandemic. Imagine the next leap where headsets and Avatars enable us to sit with remote colleagues around the same table, with notepads and smart boards. Faraway meetings will be revolutionised. Collective onboarding of recruits will take on a new dimension.
Technical solutions by Personal Group
Personal Group's state-of-the-art cloud-based App HAPI allows you to connect every aspect of employees' mental, physical and financial wellbeing and seamlessly integrate them with your existing HR services.
Offers and Discounts - Help employees' pay go further at work with canteen discounts and in everyday life with great savings on grocery shopping, luxury brands and eye tests
Core benefits – Keep all your essential benefits highlighted and explained in one place, from Pension and Death in Service to Private Medical and Travel insurance
Recognition schemes – From a simple thank you or regular peer-to-peer nominations to long service awards and management-led community schemes, HAPI enables you to take control and engage seamlessly with your staff.
Physical and Mental Wellbeing – Support employees' physical and mental wellbeing, with Cycle to work schemes, Online GPs and gym membership, plus mindfulness courses and healthy recipes available in our new 'Transform' offering.
Financial and Social wellbeing – From useful signposting to financial education resources, debt and budgeting tools, to setting up workers with access to financial advisers, loans, dedicated support lines and tutorials
Flexible benefits – Offer share purchase plans, Season ticket loans, Payroll deduction for savings, Salary sacrifice schemes and childcare vouchers, plus information and options around hours and holiday entitlement.
Communications – Have a direct line to your employees' phones with emails, push notifications, surveys and more.
Global job evaluation and architecture tool designed by HR, used by HR and advocated by business leaders.
Our revolutionary pay benchmarking solution, which allows you to gain complete clarity around your current and aspirational pay stance.
The complete solution for Pay Review. Customise and set your annual pay review according to your pay principles, with scenario modelling and customisable intuitive dashboards. Quick to set up and fully scalable, connects with PayLab and Evaluate, Integrates via API with other HR platforms.
Our total solution for Employee Wellbeing. By choosing to prioritise employee wellbeing, successful companies are benefiting from reduced sickness absence, increased productivity and improved workplace retention. Hosted within the HAPI app, Transform combines practical tools and tips with a network of support and advice.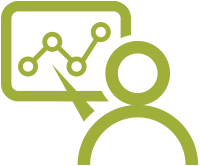 Click here to book a demo
Also by Sarah Lardner: