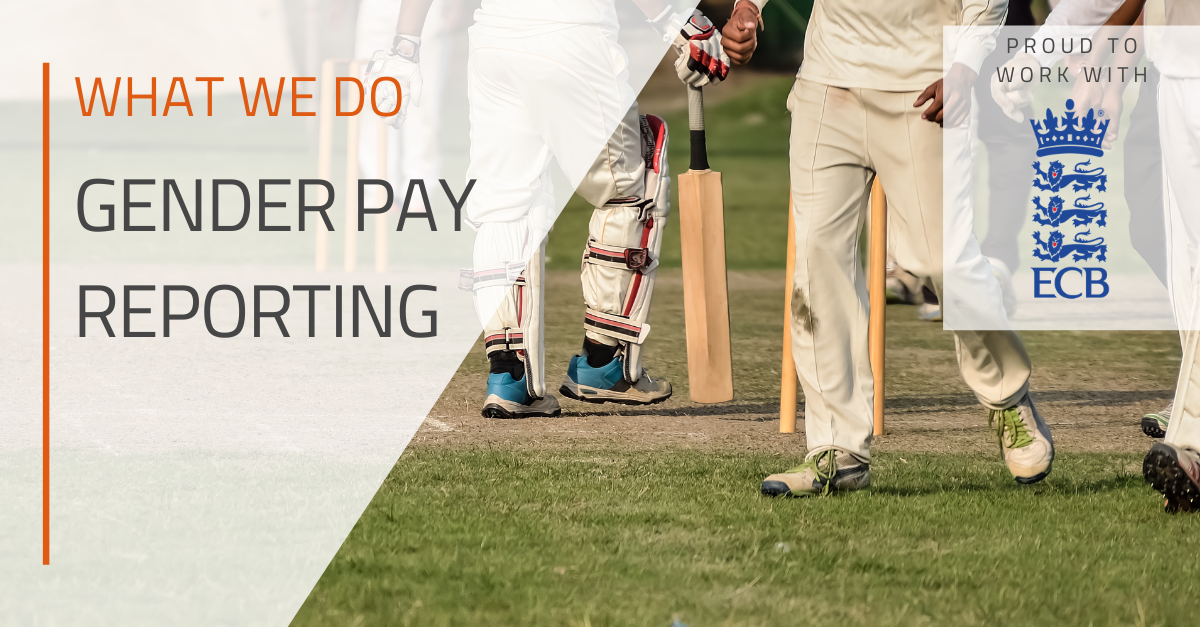 Actionable Insight
COVID-19 has perhaps served to highlight the pivotal role employers play in society and the inherent responsibility that comes with that. We believe HR leaders are key to equitable, fair and sustainable business models and gender pay is perhaps one of the more obvious representations of this. Gender Pay Reporting must be more than a calculation if change is to be affected.
We are passionate about supporting that change and have rescoped our GPR service to as standard include:
Running current and previous figures - we believe it's vital you maintain year on year analysis to track and monitor trends so, if you haven't run your numbers from the previous year, we will include the baseline calculation free of charge
Furlough analysis - time will tell if the impact of furlough has compounded the national gender pay gap. We will apply this lens to identify how your furlough decisions have impacted your gender pay status
Dry run of ethnicity gap calculations - a legislative requirement is inevitable, we will help you understand your current position and help you get ahead of the curve
Our comprehensive GPR package comprises of three level of services, Finding the Headlines, Uncovering the Risk and Taking Control all of which offer varying levels of analysis and subsequent action planning, enabling us to build bespoke solutions that not only meet the legal requirement but are tailored to your current strategy and challenges and identify the underlying reasons behind a gender pay gap and how to address them.
Finding the Headlines

 

Uncovering the Risk

 

Taking Control

Our core GPR service:

Pre-data strategy review
Data validation
GPR calculation
Written report & data dashboard
Baseline action plan to start addressing the gap
High level narrative for publication
Board prep session
 

 

In addition to our core service we conduct further discovery work, by level and function, to pinpoint exactly where your gender pay gap exists and provide a detailed action plan to start closing the gap.

Work of 'equal value' is also analysed to understand if there are any significant pay differences for employees of different gender occupying the same role.

 

 

In order to drive change and accelerate change we conduct a deep dive analysis of your people policies and strategy to establish where current practice may be subtly driving differentials. We apply tailor-made metrics to identify the 'invisible' reasons behind the gap and provide a detailed action plan to take control of closing the gap

 
Why Innecto?
We offer as much or as little support as you need
Our unique modular service offering allows us to build bespoke solutions around your needs. Our phased approach enables you to easily pinpoint progress and maintain ownership of the project throughout.
---
Our Consultancy team are data experts
Understanding which of your employees you need to include, the elements of base pay that are in and out of scope and the bonus calculations that are required, is a challenging task for many. We guide you through the process and clean and validate data before the tests are applied.
---
We look past the numbers
Having retrieved accurate data to the required standard, it is now time to run the calculations against the regulations. We don't stop there though, we apply multiple lenses to identify key trends and nuanced themes that evidence the impact of your current people strategies.
---
We help you Uncover Risk  
Publishing a large Gender Pay Gap undoubtedly draws negative attention and can cause disquiet and uncertainty among previously engaged employees. Furthermore, a gap could be indicative of potential and costly Equal Pay Claims. By conducting further discovery work and an Equal Pay review or optional full audit, you can compare male and female employees doing the same work and of equal value, to help you identify and resolve any risk. We will also recommend tools and techniques that will help you manage this process into the future and provide a robust defence to mitigate legal claims.
---
We help you make a difference
The direction of travel on Gender Pay is to improve results over future years. Currently, many clients are struggling to understand what they can do to make a difference, particularly in the face of overwhelming gender pay differences. Developing and tracking key metrics will enable you to understand where current policy and practice may be subtly driving differences which build over time.
---
We tell the full story
Building an organisation that employees can be proud of is key to employee engagement and attracting and retaining talent. Creating a clear narrative on Gender Pay differences with a richer context than the headline figures, published alongside your numbers, helps to demonstrate commitment to improvement.
---
We help communicate your Gender Pay journey
We provide a full breakdown of the analysis, the trends identified and our recommendations are then provided in a clear, concise written report with a supporting data dashboard. Our simple yet effective graphics tell the story quickly and visually but we take the time to help you effectively articulate the emerging picture in our handover Board prep session.  We can also help with sessions to communicate your Gender Pay journey to diverse groups of stakeholders.
FIND OUT HOW WE CAN HELP

020 3457 0894  

By email
Contact Us