Employee Experience - How to maintain 'peak performance' in the modern workforce
10 July 2019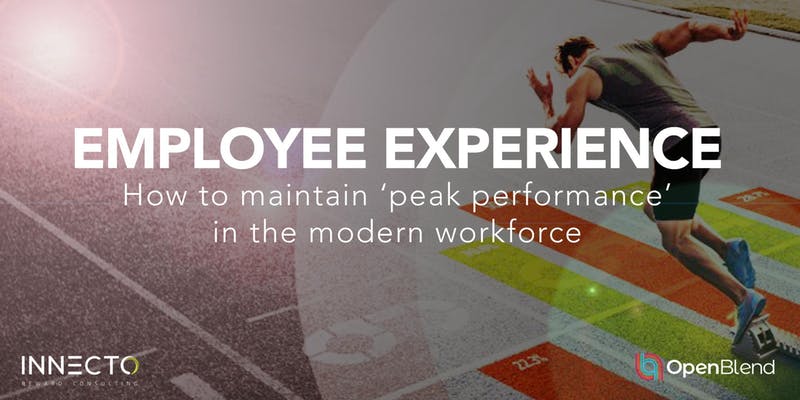 In a fast paced modern working landscape it's vital that companies understand what really drives their people in order to create a 'peak performance' culture.
We will hear from thought leaders and industry specialists on how to better understand the people inside the business and optimise data to drive performance.
We will explore the latest thinking on what 'employee experience' is and how we can really understand the building blocks that create a 'peak performance' culture.
SPEAKERS
Rosie Ranganathan - People Director, ECB
Justine Woolf – Director of Consulting, Innecto Reward Consulting
Anna Rasmussen – Founder & CEO, Open Blend 
These events always fill quickly so grab a space now and save the date!